Eremita Suite
The most exclusive solution has three rooms with a private Turkish bath and large windows where you can admire the ancient cloister and the sea of Tropea. The villa's most spacious, comfortable and exclusive solution is undoubtedly the Hermit's Suite. An apartment with large windows consisting of three rooms and a large bathroom with a walk-in shower and a private Turkish bath with original mosaic. The entrance opens onto an elegant living area with a seating area, followed by a king-size bedroom with a walk-in closet and a bright furnished veranda. The minimalistic furniture design is complimented by the warmth of the cealing wooden beams and terracotta floor. Overlooking the large windows, you can admire the ancient eighteenth-century cloister in all its beauty and the blue sea of Tropea in the distance. The Hermitage Suite is the ideal place to be pampered by the serenity that encapsulates the hotel.
Inside the Suite Dell'Eremita you will find:
- A bottle of local bubbly and seasonal fruit to welcome you upon arrival
- Turkish bath measuring 7.5 m²

Room size: 63 m²
Bedding type: king size
Maximum occupancy: 2 people

Complimentary yoga classes on site.
Children: Children 16 and under are welcome.
Private parking: available on site free of charge without reservation.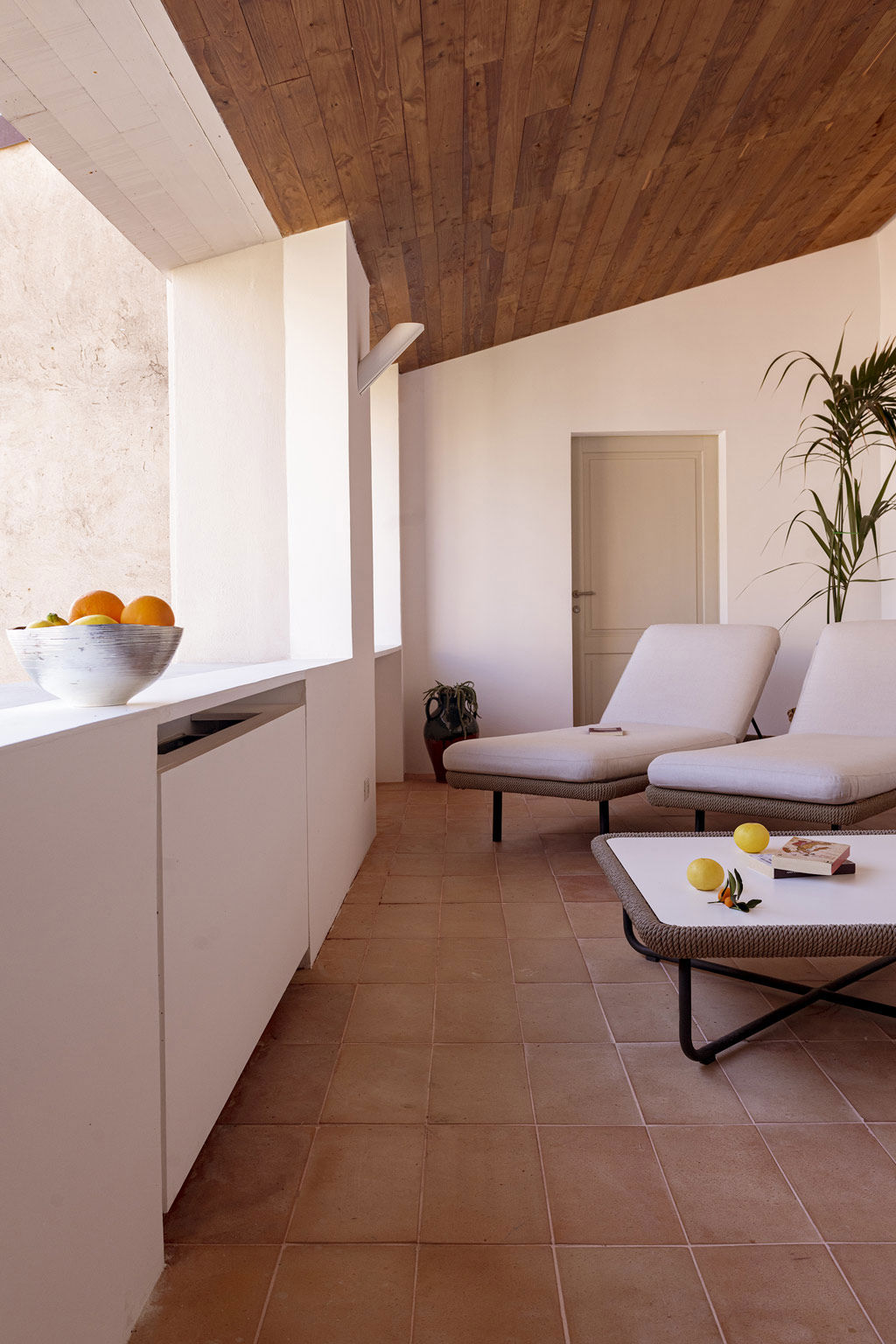 Services
Sea view
Private Turkish bath
Furnished veranda
Air conditioning
Hair dryer
Telephone
Minibar
Safe
LCD TV
Bathrobe
Bathroom products by Filippo Sorcinelli
Free Wi-Fi
Do you need something specific?
Our staff will be happy to fulfill your requests.
Write us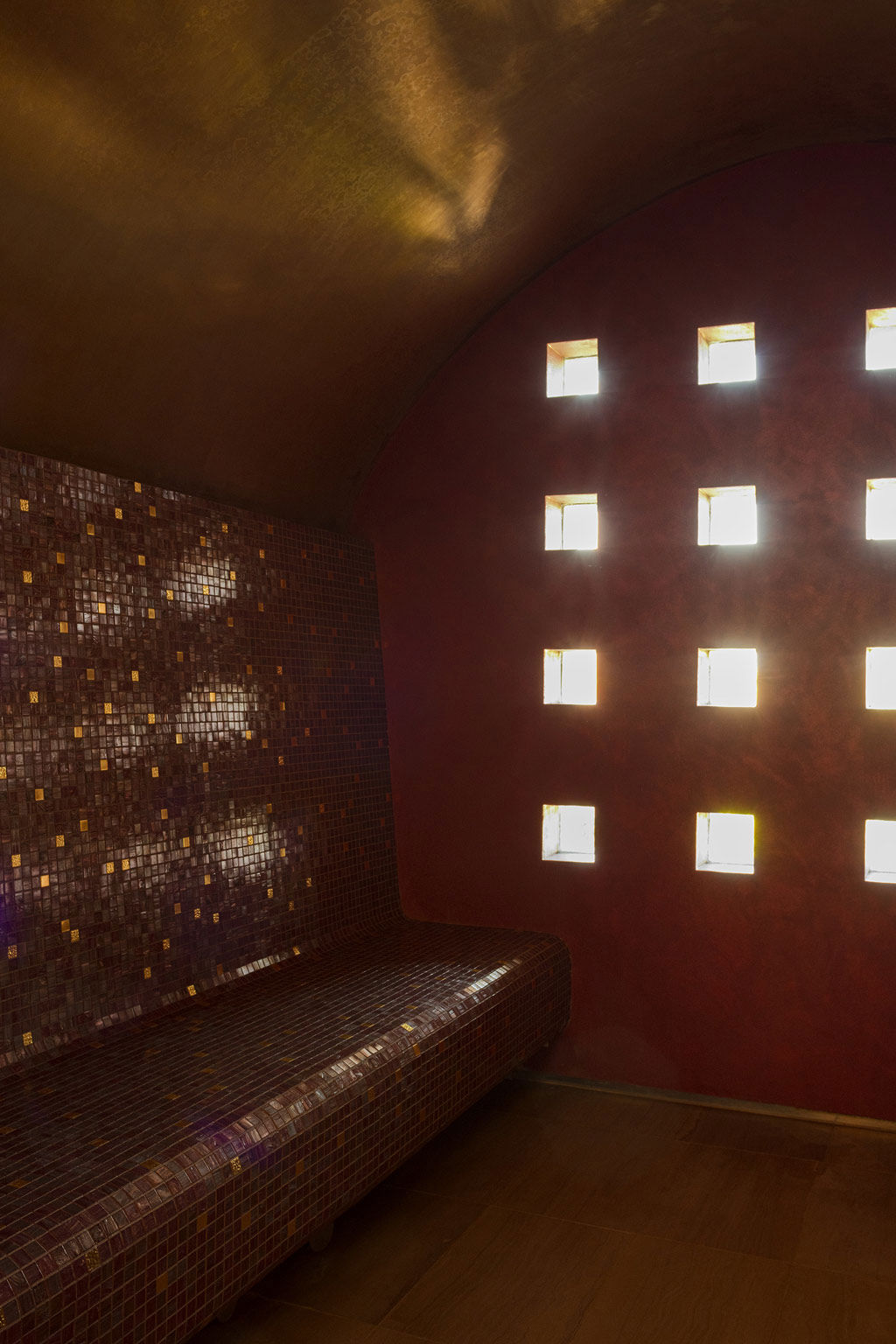 Discover other rooms at Villa Paola